None of us could have predicted the outbreak of coronavirus disease 2019 (COVID-19) – but US Janitorial is here to help you and your facility fight it.
We are keeping a careful watch on its development – including the latest recommendations and guidelines for disinfecting from the Centers for Disease Control and Prevention (CDC).
Because US Janitorial is considered an "essential business" during the pandemic, this allows us to continue managing critical services for your building during the outbreak. Even if your employees are working from home or your building is temporarily closed at this time, it's imperative to understand what services your facility still requires.
RECOMMENDED SERVICES DURING
01
Electrostatic Disinfectant Treatment During COVID-19
As a building owner or property manager, you've probably had to make some hard decisions lately about how to protect your facility during the coronavirus disease 2019 (COVID-19). With so many unanswered questions about the pandemic, we are here to help.
02
US Janitorial Inc uses Clorox Total 360 Electrostatic Sprayer
We don't want you left in the dark about how to best disinfect your facility – not only for COVID-19 but for all viruses that are floating around these days. Between salmonella, E.coli, MRSA, Coronavirus, influenza, and human coronavirus, it's obvious why wiping down surfaces isn't enough anymore.
Total 360 Electrostatic Sprayer atomizes and charges Clorox-approved disinfecting and sanitizing solutions with force greater than gravity. Electrostatic technology enables superior coverage of Clorox trusted solutions in hard-to-reach places such as the side, underside, and backside of surfaces. It is intended for use in airports, ambulances, athletic facilities, public restrooms, correctional facilities, daycare centers, hotels, institutional kitchens, laundry rooms, offices, and schools. The Clorox Total 360 System, including the sprayer and solutions, helps keep your facility healthier while also saving you time, money, and labor. Compared to a trigger sprayer, this system uses 65 percent less solution, works four times faster, and covers 18,000 square feet per hour.
US Janitorial has been an innovative leader in the industry and one of the first in the area to institute this program in all janitorial closets and workspaces.
Helps give you a healthier facility
Superior surface coverage through proven electrostatic technology
Pair with Clorox trusted solutions (disinfectants and sanitizers)
Saves time and money, working four times faster and using 65% less solution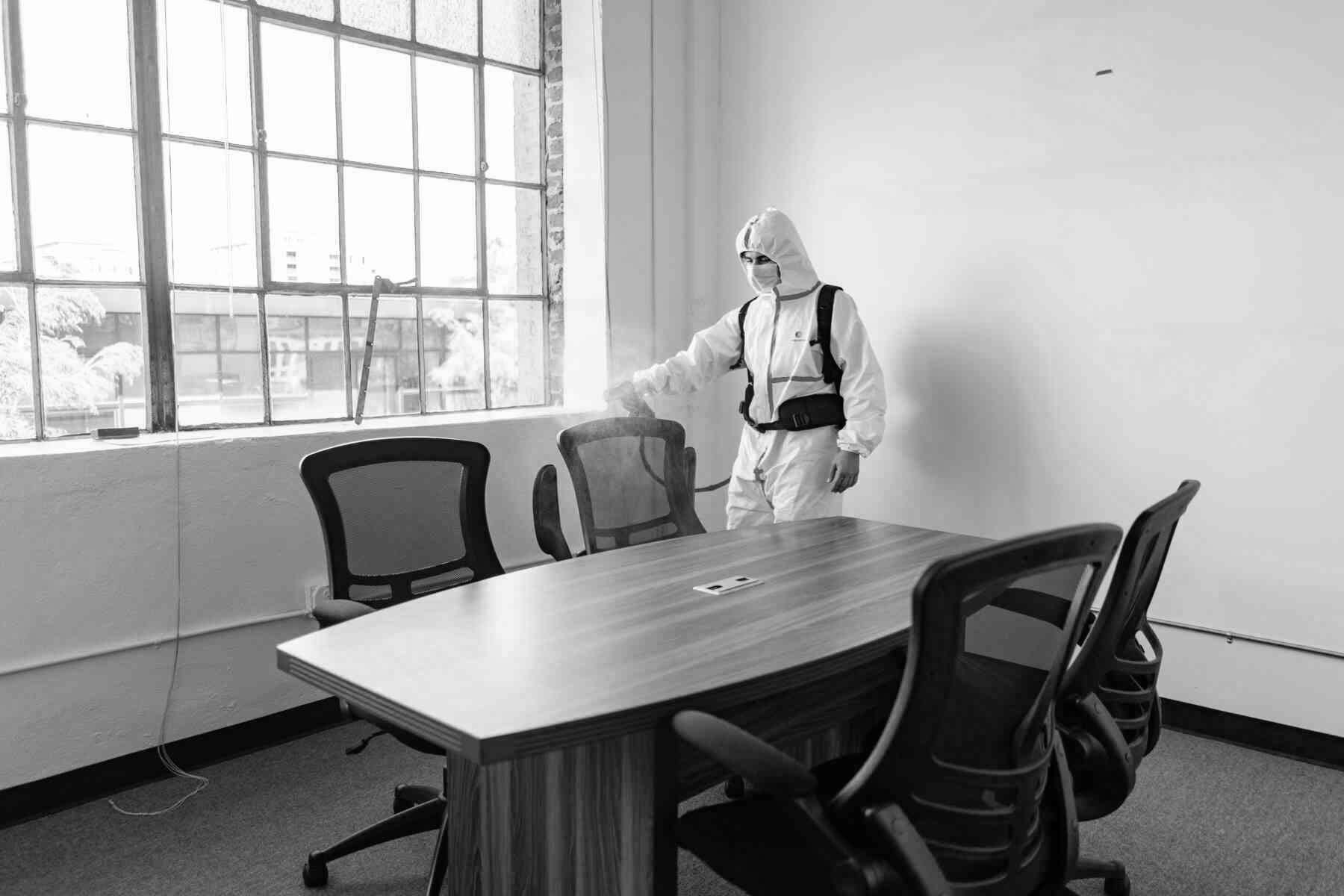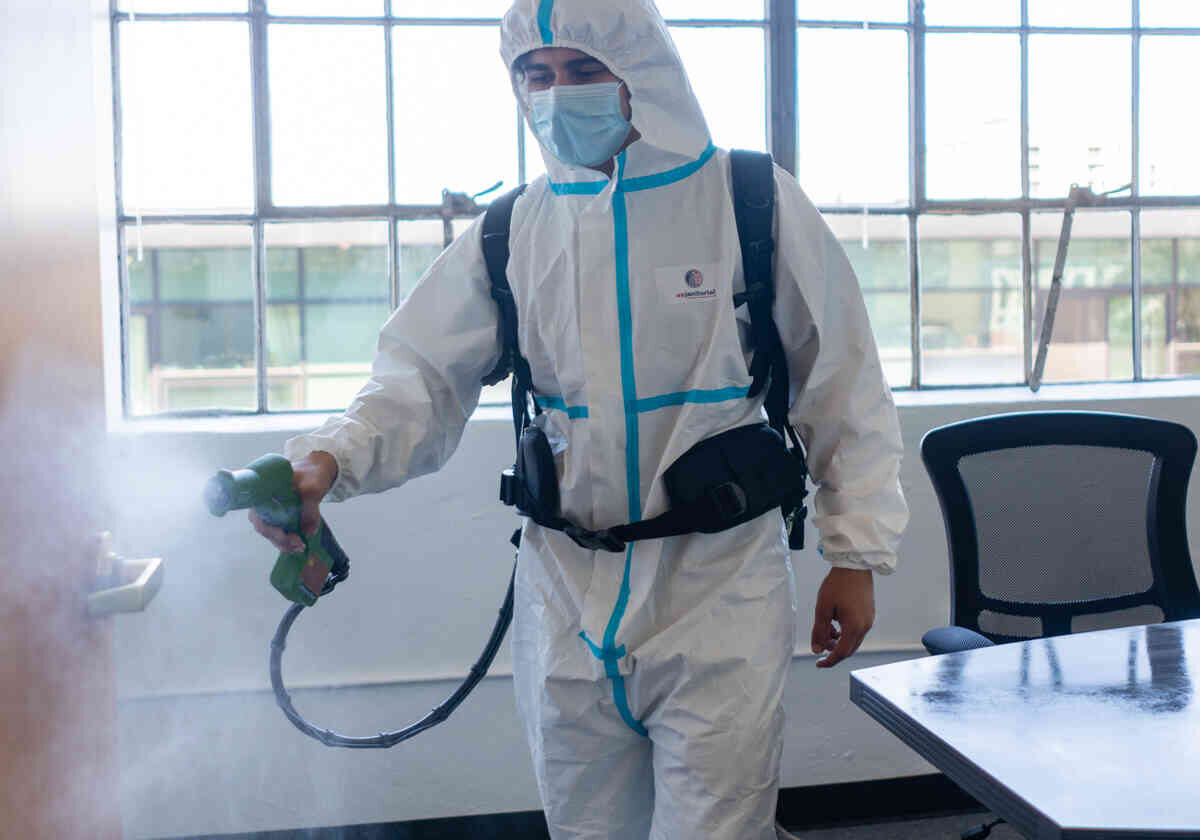 Workplace Wellness starts with prevention. A little pre-planning and preparation can go a long way.
PROMOTE A HEALTHY LIFESTYLE
There's the power behind living the words you're preaching to everyone else. What do we mean by that? It means providing learning opportunities to help employees get on board with workplace wellness initiatives.
Is there an expert who can teach your team about the proper way to wash hands (even if it's a webinar)?
If you're worried about attendance being low, think about providing an initiative for employees to get them excited.
Here are five key factors that contribute to the success of these programs for employees:
Whatever you do, make it fun yet educational. Additionally, policies and awareness of resources can aid in your overall goal of maintaining a healthy culture.
SANITIZE
HIGH-TOUCH AREAS
Would it surprise you to know a virus can survive on hard surfaces for up to 24 hours? It's true. Doorknobs, microwave handles, coffee pots, and many other high-touch areas are only as clean as the last hand that touched it.
It's clear why regularly sanitizing these spots is an important part of maintaining workplace wellness. Below are various preventative steps to help minimize the accumulation of germs.
Surfaces and objects that are frequently touched by employees, occupants, clients, or visitors at your building may include:
Shopping Carts, and Baskets
Public and High Touched Areas
Desks, Cubicles, Tables, and Chairs
Keyboards, Mice; and Phones
Merchandise Racks and Display cases/Shelves And Much More
Copiers, Printers and Fax Machines
Check-Out Counters and Registers
Contents, Products, and Merchandise
If you're ever in doubt whether to sanitize an area, it's better to be safe than sorry. Germs can live in various conditions and find their way into even the tiniest of crevices.
Even if you already know the importance of keeping your facility clean, US janitorial knows your time is valuable. This is where we come in.
We schedule our top professionals to help protect your workplace from germs, bacteria, and viruses — especially those with vulnerable populations or high-traffic environments.
US Janitorial can manage disinfection treatments quickly and effectively.
By engaging a maintenance company that knows how to successfully manage your workplace wellness, you can safeguard your facility's environment.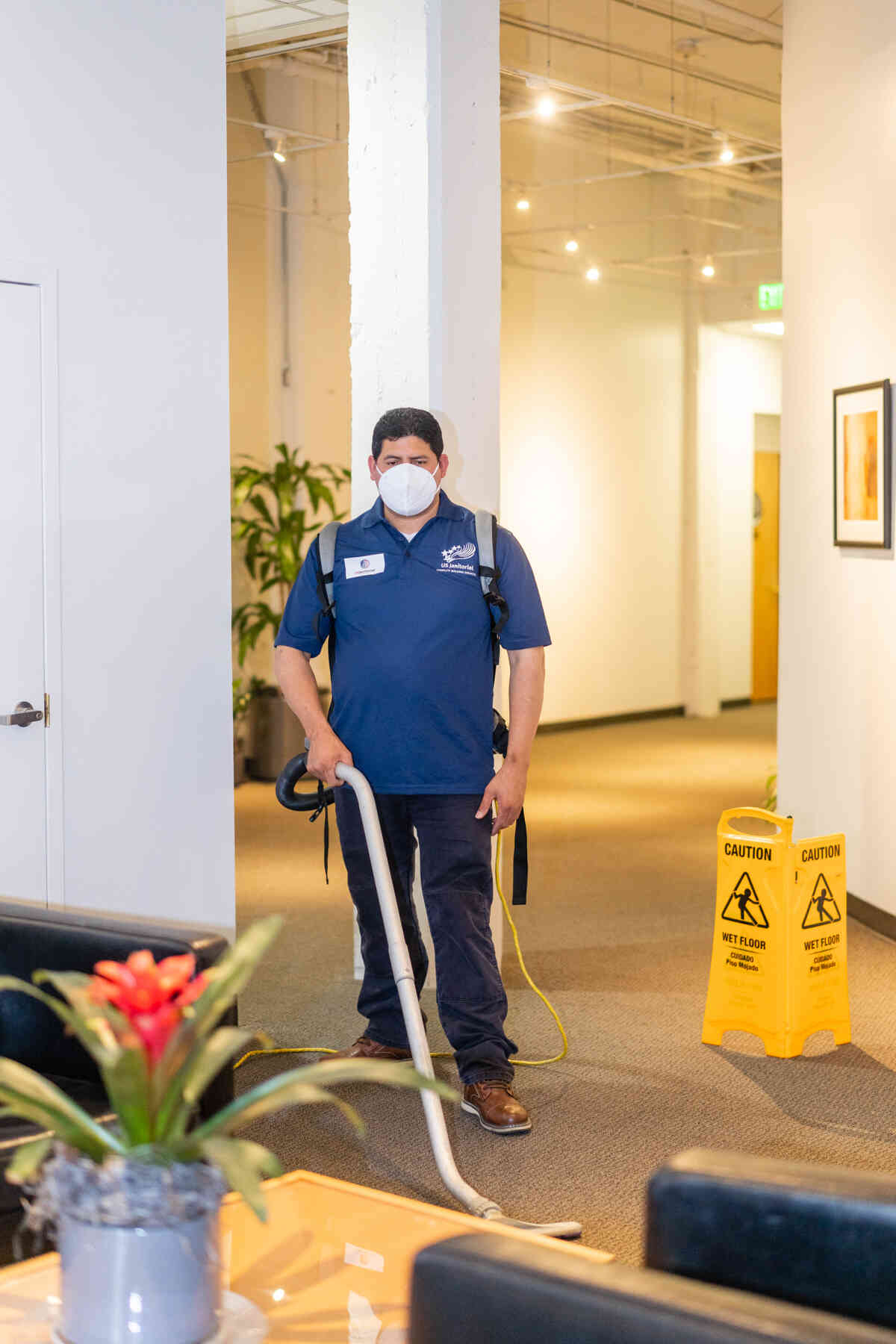 DISINFECTING YOUR FACILITY
There are several ways to be proactive about keeping areas clean and sanitized in your facility. The CDC has outlined a detailed list of those steps you can take to prevent the contact or spread of COVID-19. Below are the categories in which they suggest steps for each scenario:
Disinfecting your facility if someone is sick
What to do when you're cleaning any part of your facility
What managers can do to spread awareness and how to recognize the symptoms
How to clean and disinfect soft surfaces, electronics, and laundry items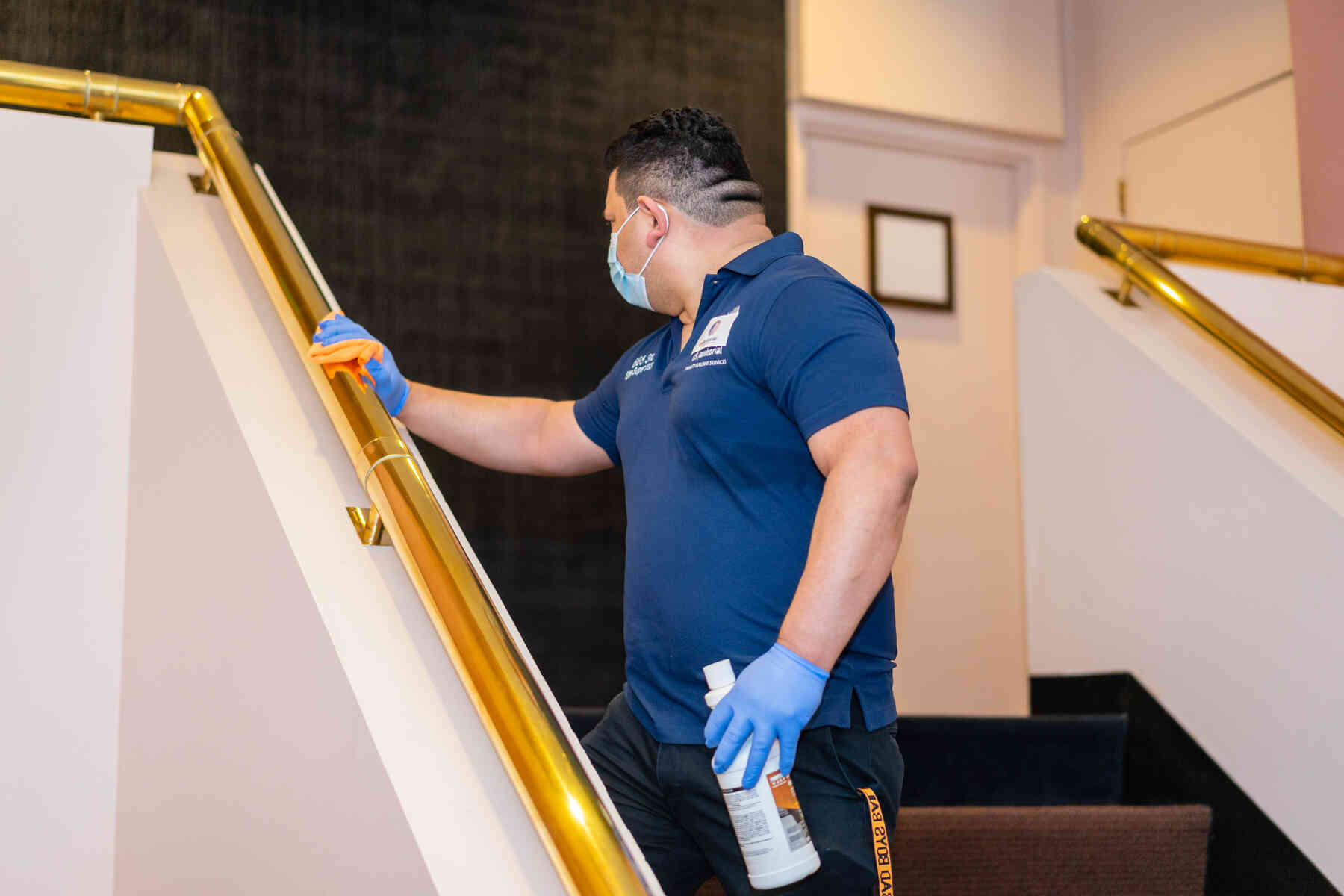 According to the CDC, remind all tenants and employees to follow these recommended steps to avoid contact with the virus:
Avoid touching your eyes, nose, and mouth with unwashed hands
Cover your mouth and nose with a tissue or inside of your elbow
Clean and disinfect frequently touched surfaces
Avoid close contact with people
Wear a facemask if you are sick
Wash your hands for at least 20 seconds
The Occupational Safety and Health Administration (OSHA) has issued "Guidance on Preparing Workplaces for COVID-19" (the Guidance). Although the Guidance is not legally binding, OSHA does emphasize that employers must comply with existing safety and health standards and regulations published by OSHA or by applicable states with their own OSHA-approved plans.