Property managed, or owner-occupied, US Janitorial has more than 26 years of experience cleaning commercial properties. Our ability to understand what you truly need out of your cleaning service allows us to put together the best service agreement possible for your unique needs.
We work with a variety of industries helping them save time when it comes to managing the cleaning in their buildings, such as: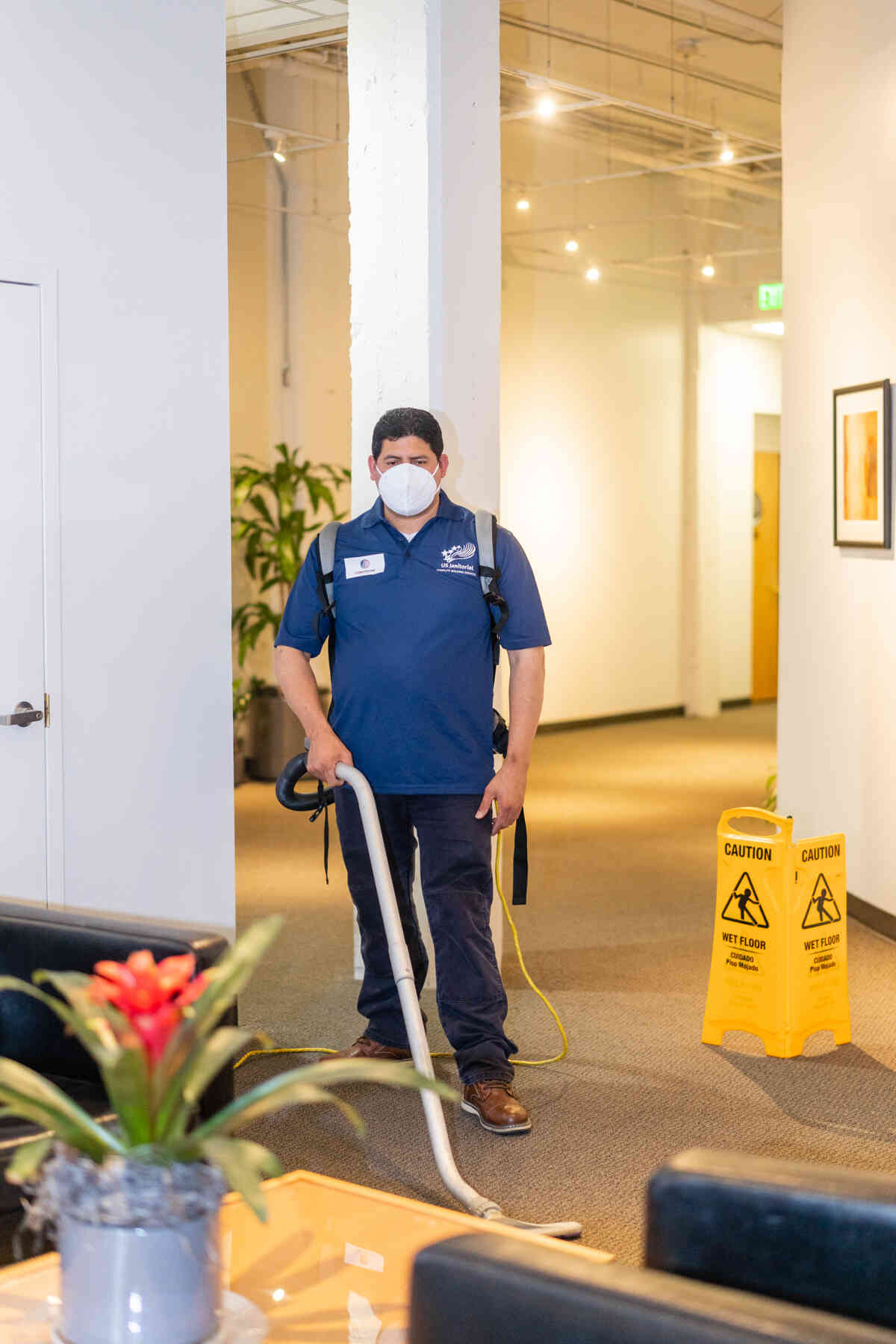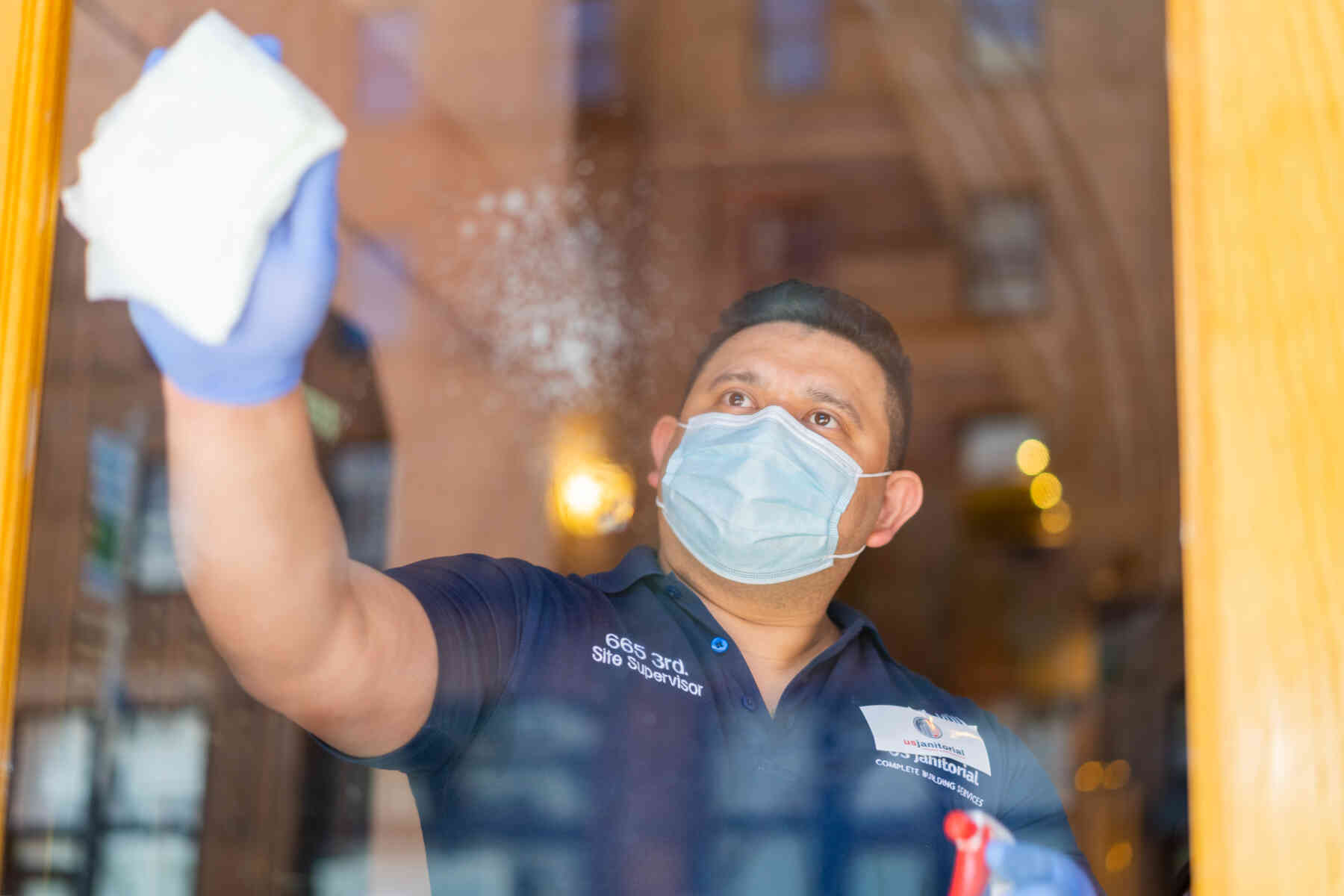 BLIND CLEANING
Get blinds back to their original cleanliness.
Your blinds accumulate dust quicker than many other areas of your facility because they are more consistently stationary. While the dust may seem stuck forever if they haven't received attention in a while, routine care can keep them looking new for longer.
US Janitorial will secure the services necessary to help get your blinds and other window coverings back to their original color and cleanliness and can set up a program to attack the dust before it becomes a problem in the future.
Our process includes the use of electrostatic sprayers or misters to apply EPA list N approved disinfectant chemicals on all high touch point surfaces.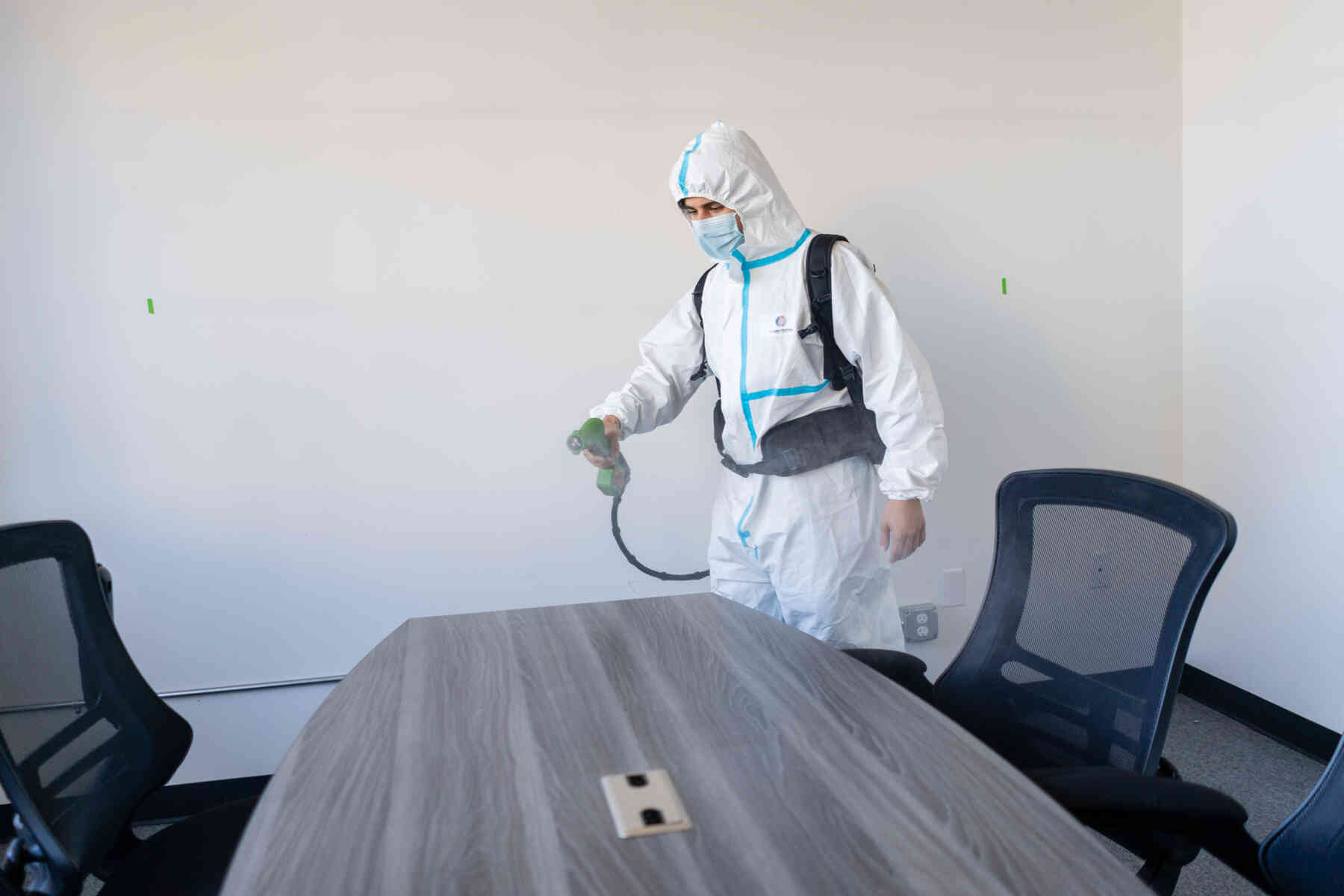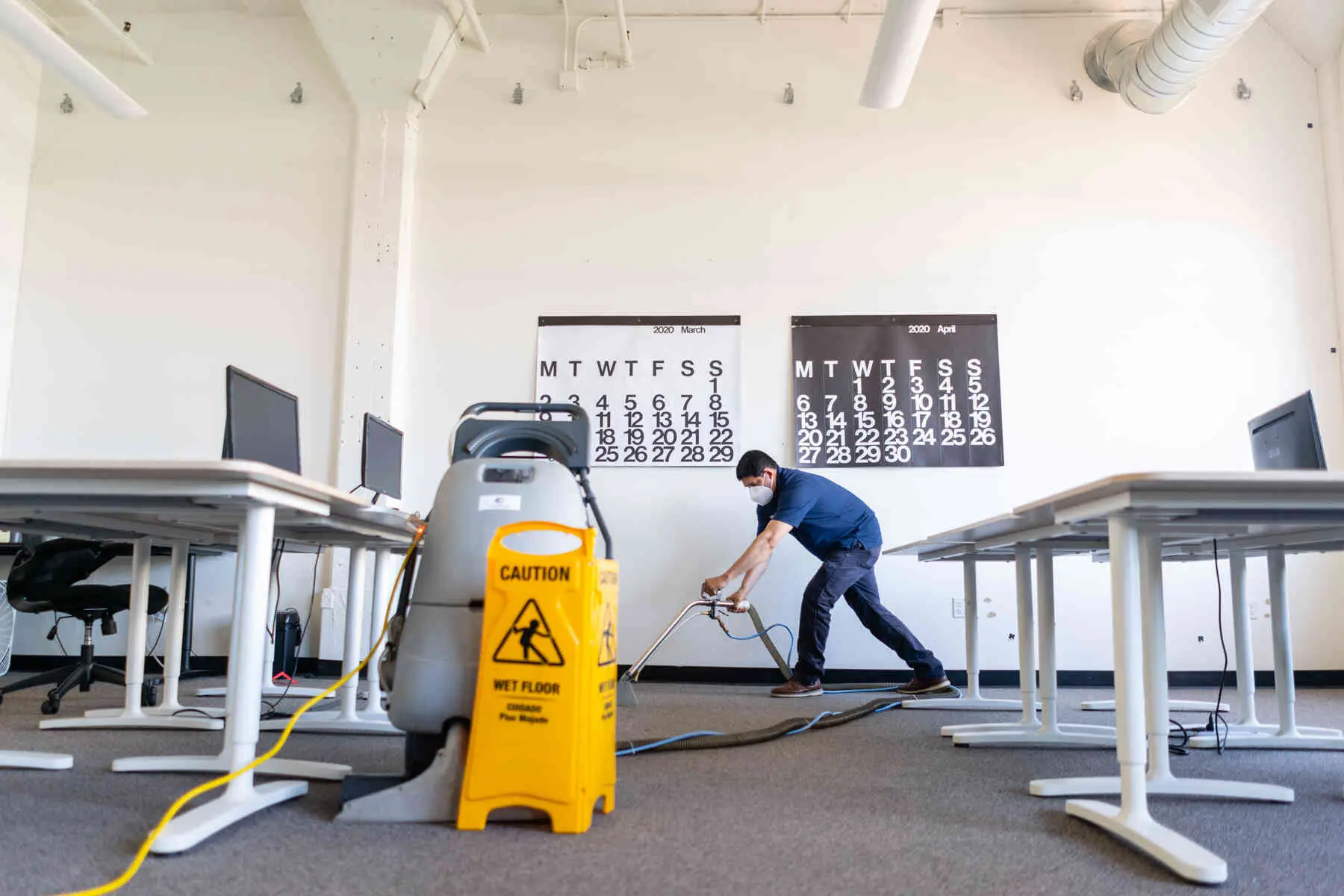 CARPET & UPHOLSTERY
Clean chairs, partitions, carpet & more.
Your carpeting is a big investment. As carpet ages, dirt and germs can accumulate near the base of the carpeting that can dirty up your building and reduce the life of your carpeting. A simple program of protection, regular cleaning, and ongoing maintenance goes a long way towards keeping your carpets looking better, longer.
That's why US Janitorial will work with you to develop a carpet cleaning program that addresses your carpet types and traffic level. Ask US Janitorial if your current carpet care program doesn't include these must-have features:
The maintenance management experts at US Janitorial can make sure your carpet care plan is right for your building. And specialty services are no problem: US Janitorial can source custom walk-off mats, upholstery cleaning, even flood remediation with one phone call.
Contact US Janitorial today to find out how superior maintenance management can keep your carpets looking their best, longer.
By letting US Janitorial take care of janitorial supplies for you, running out of toilet paper or soap will never be a concern. Your Facility Services Manager will make sure that your building is always stocked and ready to go, no matter how many paper towels your employees use every day.
Our competitive prices are only matched by the amount of time and energy you'll save by letting us remove this responsibility from your overloaded plate.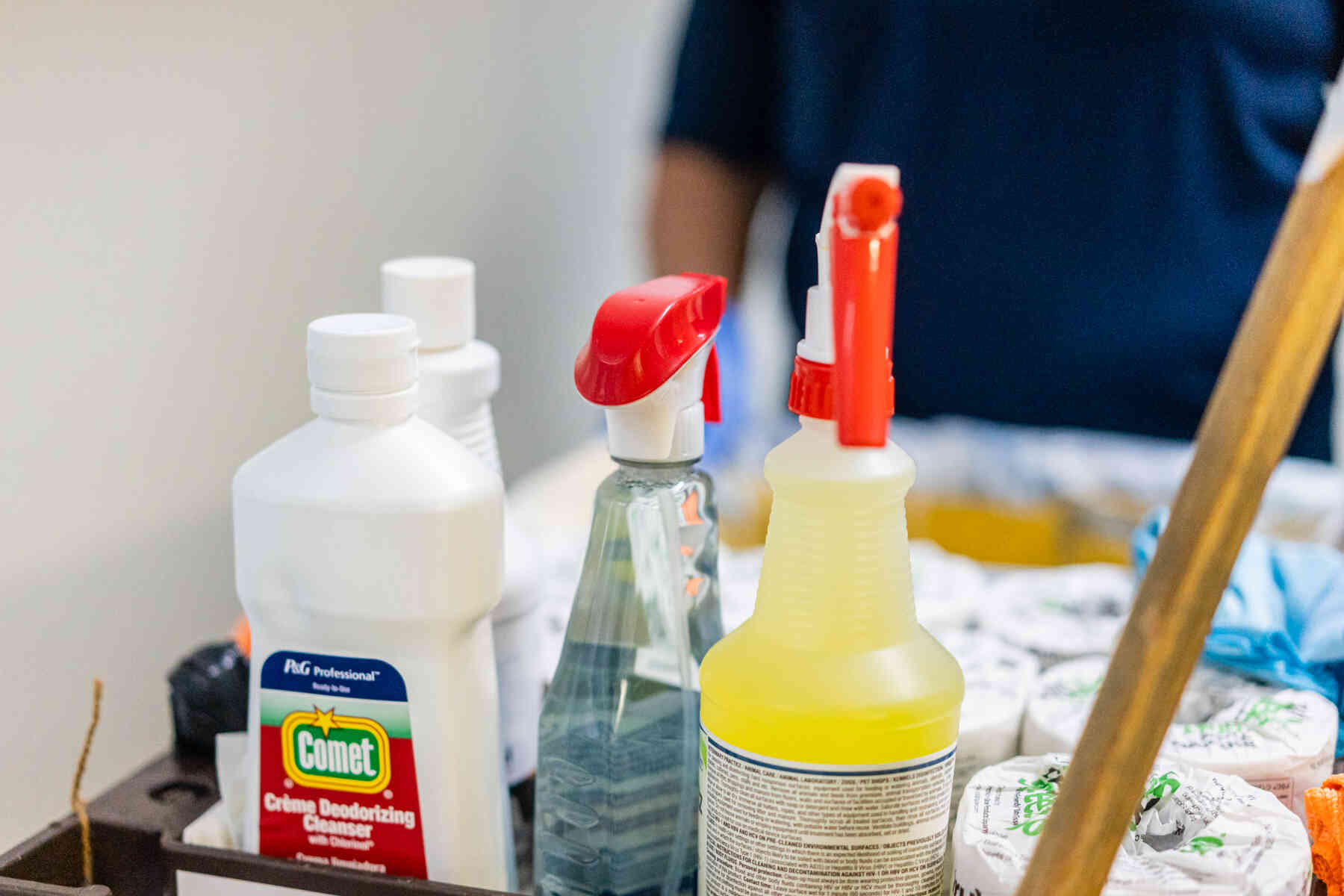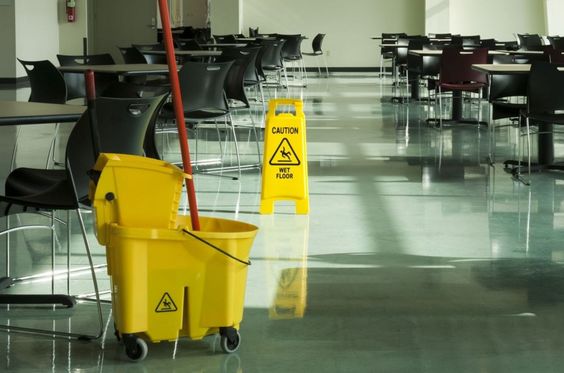 FLOOR CARE
We have floor care covered.
Take a look at your hard-surface floors. Do they shine like they used to? Do you see scuffs or scratches in the walkways? When was the last time they looked like new?
Your floors are a long-term investment, and ongoing maintenance is a huge part of keeping up the appearance over time. Whether you have ceramic tile, VCT, marble, or another surface, US Janitorial has the expertise to manage your ongoing flooring maintenance.
US Janitorial can work with you to create a floor care plan that covers all flooring types in your building, from carpet to tile to terrazzo.
Call US Janitorial today to coordinate any and all of these services for your building:
Specialty floors are no problem for US Janitorial. Ask us about any of these specialty services:
We work with a variety of industries helping them save time when it comes to managing the cleaning in their buildings, such as:
Commercial Office Buildings
We can take over the management of maintenance and commercial cleaning so that you can focus your time on the more important aspects of your job rather than chasing down the crew.